Development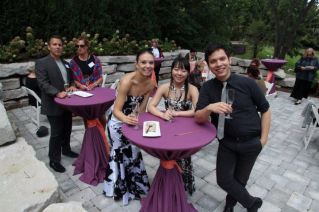 We embrace the spirit of generosity.
Development is about building a family of supporters, about creating an environment that encourages and rewards those supporters for their participation. Generous people give. Successful organizations give back.
ArtOps can walk with you down the development path because it's a journey we have already extensively traveled. For nearly 40 years, our organization has raised money from a multitude of sources, from individuals, foundations, businesses, and government entities. Our organization started with a budget of $2,000. Now, we approach $2 million annually.
Like all good development offices, we understand that this isn't about our needs. It's about yours. We help arts institutions embrace generosity throughout their organizations. Leveraging our experience, our role is to help foster a culture of development among board members and extended family.